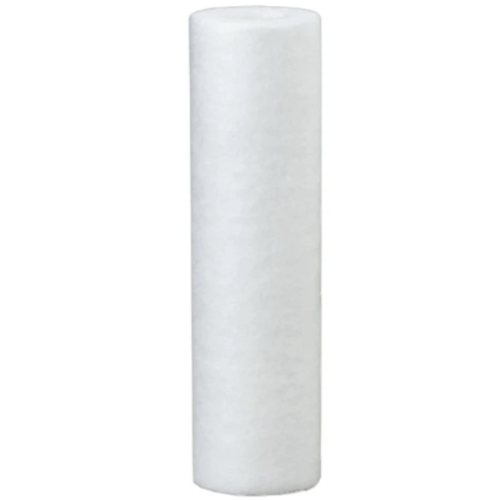 1 GE / Suez Purtrex PX 01-9 7/8 1 Mic Residential Sediment Pre-Filter
GE Purtrex / Suez Sediment Filters PX01-9 7/8 1Mic. is constructed with 100% Polypropylene and built to meet all FDA / NSF requirements for safe food and beverage contact, the 1 Micron GE Purtrex Sediment Filter is one of the surest ways to reduce sediment. Proudly made in the USA, the genuine OE part will effectively capture and hold sediment particles as small as 1 MIC in size, helping to maintain or improve your water quality.

Replacing your sediment filters every 6-12 months extends the life of your more expensive carbon filters.
Removes C

alcium Carbonate, Clay, Silt, Dirt, Rust, Hair, Scale, Sediment, Sand, Insoluble Iron and Manganese.

Helps improve the overall quality of the water
Made in U.S.A.
Genuine OEM Product
1 Micron