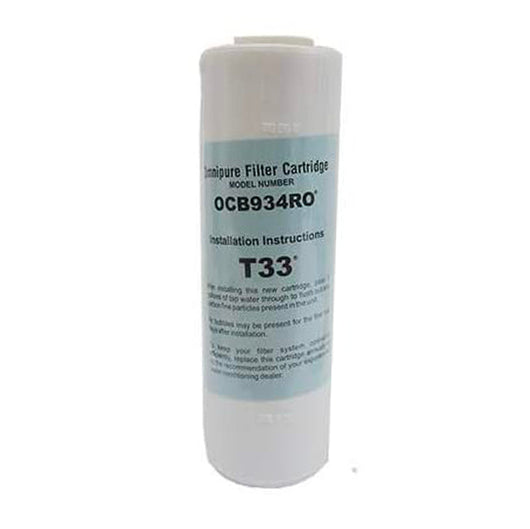 Box of 25 Omnipure OCB934RO T33 GAC Granular Carbon Filters 2.5" x 10"
Regular price $312.50 Sale
Please Note:
Lead time for full boxes of Omnipure is 2-3 weeks. We apologize for manufacturing delays. 

High volume Omnipure's OCB-Series filters are replacement cartridges with compressed carbon media. The OCB934RO is a GAC filter that reduces chlorine, taste and odor in the water passing through its carbon core. The 9.75" cartridge will fit most standard 10" housings. They are the OC-Series, the CS Series and the OMB Series.

SPECIFICATIONS:
Capacity: 5,000 Gallons
Flow Rate: 1 GPM (3.78 LPM)
Micron rating: 5µ
Maximum Pressure: 125 PSIG
Temperature: 35-100o F (2-38o C)
Dimensions: 9.75" X 3"
Replace:  Every 6-12 months (volume and water quality dependent)
Reduces:  chlorine, taste and odor
Certification: NSF Certified
Made in: USA

DATA SHEET: