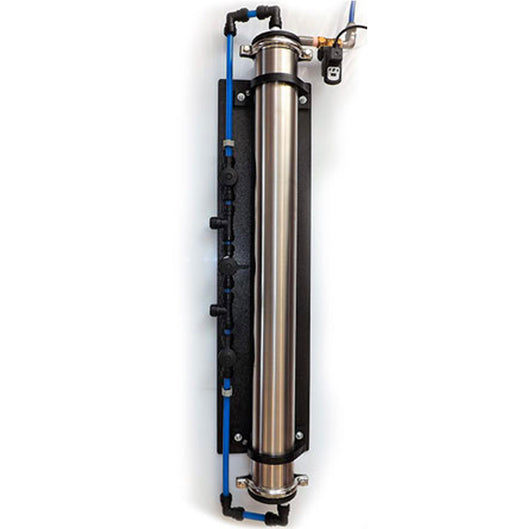 HS-UF440 Whole House High Spring Ultra-Filtration Replacement Membrane
Regular price $657.44 Sale
Note:
Please contact us prior to order to check our inventory. Estimated Lead time 14-30 days + shipping time. Email us with questions about shipping and product details. 

High Spring Ultra-filtration Replacement Membrane is whole house membrane that filters to 0.03 microns/micrometres. It removes bacteria, viruses, cysts, silt, dirt, turbidity, and colloids (small particles that stay suspended in your water).

This membrane fits into HS-UF440 3/4" Porting 4x40 filtration System with auto flush. 
Ultra-Filter Membrane uses Patented Multi-Bore Technology to Provide Consistent Product
NSF 61 rated / NSF/ANSI 419 Certification
0.03UM Membrane for Certified Removal of Cryptosporidium and Virus Reduction
Premium hollow fiber membrane
Selectable time and duration backwash control
Specifications
Pressure Requirements: Minimum 40 PSI; Maximum 80 PSI

Temperatures Requirements: Minimum 5° C; Maximum 35° C

Solenoid Electrical Requirements: 110V, 1 Phase, Meets CSA Standards

Membrane Life Expectancy: 1-2 Years Before Replacement is Needed

Water with 5NTU's or less Turbidity

5 GPM
Fits Ultra-Filtration System