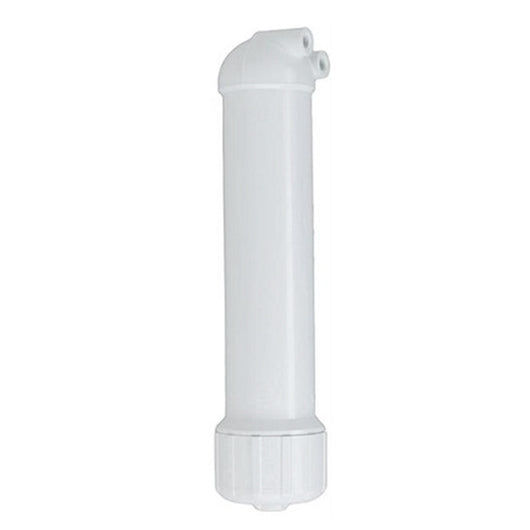 Pentair® Pentek 144376 12" RO Membrane Housing
Regular price $30.00 Sale
Note:
Please contact us prior to order to check our inventory. Estimated Lead time 14-30 days + shipping time. Email us with questions about shipping and product details. 
Pentair® Pentek 144376 Side Ports Membrane Housing (020-MVH90 ) 1/8" NPT

The white Pentek 144376 is a replacement RO membrane housing for residential RO systems with 11.75"-12" Reverse Osmosis membrane elements.

This reverse osmosis membrane housing has a thicker body for stronger durability and stronger membrane cup design to prevent cracking. The RO membrane housing has three standard 1/8 threaded ports. If you do not have fittings, contact us for the appropriate fittings. You do not have to worry about bypass of Brine water to the Permeate side which is quite common on most other housings manufactured today. The reverse osmosis membrane housing has been Tested and Certified by NSF International to NSF/ANSI Standard 42 for material and structural integrity requirements only.

The Pentek 144376 houses the RO membrane and features a screw-on cap for easy access. This reverse osmosis membrane housing ensures the proper filtration of your drinking water and is a genuine Pentek replacement part.
Pentek RO Membrane Housing 144376 Specifications:
13 x 3.07 x 3.07 inches

OEM part
Screw-on cap
Part Number: 144376

ANSI, NSF